S1E6 - Assistive Technology & Special Ed. Law Part 6
Assistive Technology, LRE, and the IEP
April 7, 2020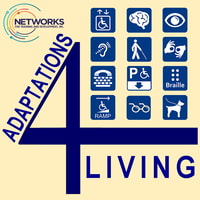 Episode 6: Assistive Technology & Special Ed. Law Part 6 -
Assistive Technology, LRE, and the IEP
Recording Date: 2008
Transcript:
Download available here: https://bit.ly/2UNEDpc
Keywords: LRE, least restrictive environments, IEP, implementation of assistive technology, mainstream, assistive technology, special ed law, compensatory education, Judy Gran
Episode Summary: Today's Episode is the 6th part of a seven-part series on Assistive Technology and Special Education Law. Part 6 explores the impact assistive technology can have on providing the least restrictive environment for students (LRE), and the importance of following recommendations in the IEP.
Topical Index:
Introduction [00:00]
Jason - Assistive Technology and LRE [00:28]
David - Assistive Technology and the IEP [01:58]
David - Failure to properly implement assistive technology [02:53]
David - the need to provide instruction in use of AT [03:46]
Raphael - Independent AT evaluation [04:28]
Raphael - Need for staff to be trained in use of AT [05:17]
Raphael - failure to use mainstream technology that already exists [07:56]
Lessons to be Learned [09:18]
Closing [10:56]
Subscribe to our podcast
Notes go here
Find out more at https://networks-adaptations-for-livin.pinecast.co
This podcast is powered by Pinecast.