S1E5 - Assistive Technology & Special Ed. Law Part 5
Case Law - Failure to Implement Recommendations for Assistive Technology
April 7, 2020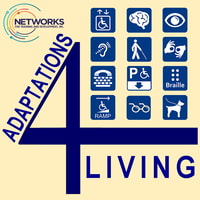 Episode 5: Case Law - Failure to Implement Recommendations for Assistive Technology
Recording Date: 2008
Transcript:
Download available here: https://bit.ly/39X2qHT
Keywords: Assistive Technology, special education law, Special ed. Law, Compensatory Ed., Compensatory Education, Judy Gran, Failure to Implement Assistive Technology, Schools and Special Ed Law
Episode summary: This episode is Part 5 of a 7-part series on Assistive Technology and Special Ed. Law presented in 2008 to graduate students at Arcadia University. Although recorded some time ago, the principles and lessons learned are relevant today, and much of the regulations are the same.
Topical Index:
Introduction [00:00]
Christy - Failure to Evaluate [00:22]
Carola - Failure to provide recommended AT [01;48]
Failure to provide training for recommended AT [02:23]
Failure to implement AT recommendations in a timely manner [03:24]
Hakeem - Failure to provide AT across all environments [03:46]
Alba - history of the case [05:46]
Alba - AT recommendations ignored by school [06:40]
Alba - Failure to teach [08:03]
Alba - program finally provided [08:34]
Alba - additional compensatory education sought [09:11]
Alba's hearing - relief denied [10:27]
Alba - federal court reverses decision [11:13]
Closing [13:56]
Subscribe to our podcast
Find out more at https://networks-adaptations-for-livin.pinecast.co
This podcast is powered by Pinecast.